Dr. Robert J. Morin is a board certified plastic surgeon who performs a full range of plastic surgery procedures. In addition to general plastic surgery, Dr. Morin specializes in reconstructive and cosmetic surgery of the head and face. Dr. Morin received extensive additional training in craniofacial surgery, facial cosmetic surgery and pediatric plastic surgery. This additional training allows him to successfully perform a wide range of complex reconstructive and cosmetic surgical procedures on both adults and children. Dr. Morin has a specific interest in nasal reconstruction, ear reconstruction and cosmetic and cleft rhinoplasty. Dr. Morin was voted by his peers as one of the best plastic surgeons in NYC metro area and was honored to be included in Castle Connolly's "Top Doctors" book.
Dr. Morin attended New York Medical College where he was a member of the Alpha Omega Alpha Honor Medical Society and also served as Vice President of the college chapter of the American Medical Association. After receiving his medical degree, Dr. Morin completed a combined general surgery and plastic surgery residency at the University of Medicine and Dentistry of New Jersey, during which time he served as Plastic Surgery Chief Resident. Continuing his post-graduate training, Dr. Morin pursued his special interest as a Craniofacial and Pediatric Plastic Surgery Fellow at Miami Children's Hospital in Miami, Florida. During that time, Dr. Morin had the privilege of training with one of the world's most respected craniofacial surgeons, Dr. S. Anthony Wolfe.
Dr. Morin has researched extensively and has been published widely in the medical literature. He has presented his work at medical conferences from New York to Israel. Dr. Morin has also traveled extensively to underdeveloped countries in order to help children in need of complex surgical care. In the past several years, he has operated in Costa Rica, Mauritius, the Philippines and Colombia. In addition, Dr. Morin was one of the first plastic surgeons on the ground in Haiti, operating on children following the devastating earthquake in January 2010. He has received numerous Awards of Distinction in recognition of his services to the children of these foreign regions and was featured on the ABC Nightline special about the United States surgical effort in Haiti titled "ER: Haiti."
Dr. Morin believes that all "reconstructive" procedures are judged on their "aesthetic" result. Therefore, Dr. Morin's goal is always to produce the best cosmetic result possible, regardless of whether he is repairing a cleft lip or performing a breast augmentation.
Dr. Morin practices plastic surgery in his two offices in Park Avenue, New York City and in Bergen County, New Jersey.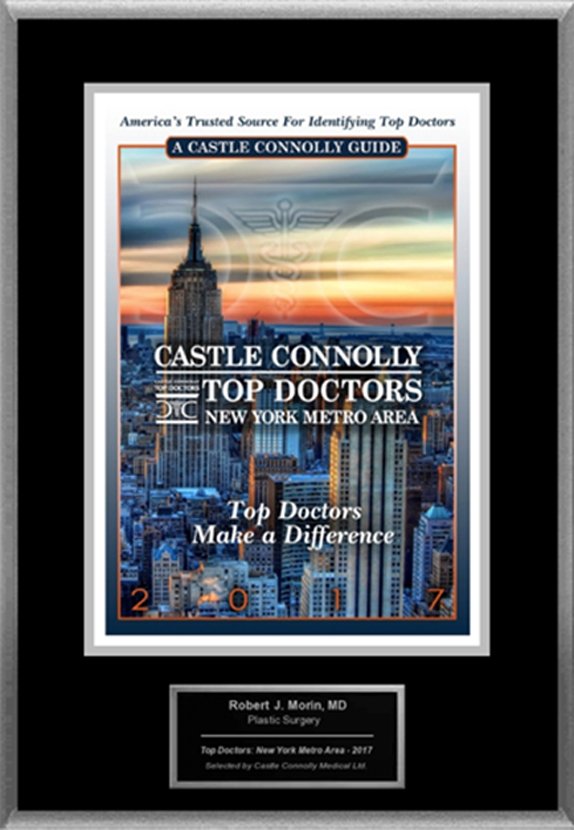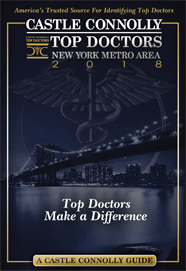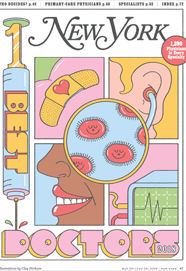 About Dr. Morin's
American Board of Plastic Surgery Board Certification
As the American Board of Medical Specialties logo states, "Certification Matters." Dr. Robert Morin is certified by the American Board of Plastic Surgery. The American Board of Plastic Surgery is the only board that certifies that plastic surgeons have met all of the strict requirements necessary to call themselves board certified plastic surgeons in the United States. Dr. Morin believes it is extremely important to make sure that your surgeon is certified by the appropriate board for their specific field. It is therefore wise to not only ask if your surgeon is board certified but also to ask by what board. The requirements Dr. Morin had to fulfill in order to become board certified included a medical degree, extensive general surgery training, rigorous plastic surgery training and the successful completion of all medical licensing exams. In addition, Dr. Morin had to pass a 9 hour computer examination, successfully perform a required number of peer reviewed surgical cases and finally, pass an oral board examination. Dr. Morin also completed an accredited fellowship in craniofacial and pediatric plastic surgery. This additional training was not required for board certification, however, it significantly increased Dr. Morin's knowledge base and surgical experience.
Membership in field specific societies is important as well. In plastic surgery, the American Society of Plastic Surgeons is the largest and most influential society. Dr. Morin is an active member of this society.
The logos of both the American Board of Plastic Surgery and the American Society of Plastic Surgeons can be seen below. Dr. Morin encourages you to look for these logos when selecting a plastic surgeon.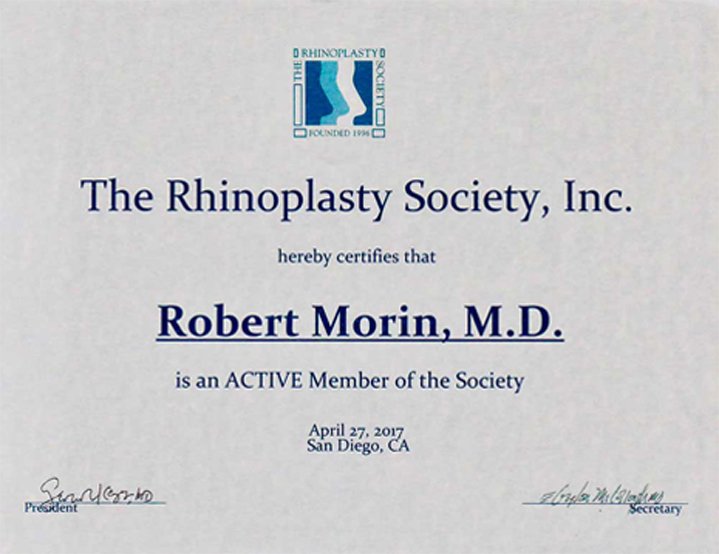 Medical Publications
Morin R., Tomaselli N., Interactive dressings and topical agents. Clin Plast Surg. 2007 Oct;34(4):643-58.
Morin R., Burke R., Perlyn C., Laure B., Wolfe S., Special considerations in vascular anomalies: operative management of craniofacial osseous lesions. Clin Plast Surg. 2011 Jan;38(1):133-42