Board-Certified NJ plastic surgeon, Dr. Morin specializes in Mommy Makeovers. A combination of breast augmentation, tummy tuck and other aesthetic procedures designed to restore and rejuvenate the body after childbirth.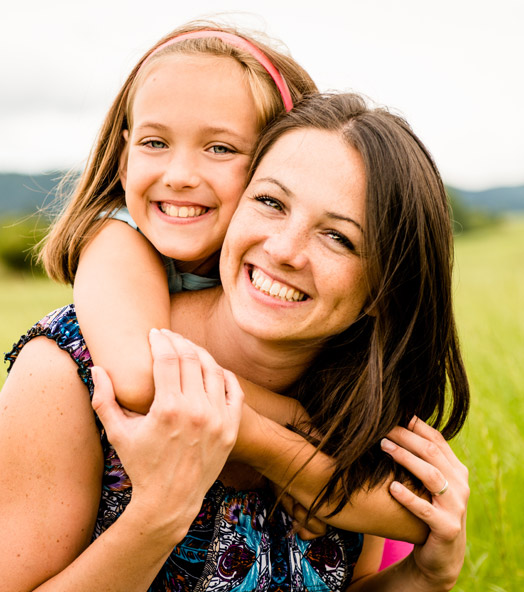 Mommy Makeover
It is common to experience changes in our physique as we age, especially for women who give birth. Giving birth is one of the most amazing and gratifying experiences a woman can undergo. However, childbirth also has a significant impact on the body and most women wish to return to their pre-baby shape as quickly as possible.
Dr. Morin, a board-certified plastic and reconstructive surgeon, has studied the changes that women's bodies undergo during labor and breastfeeding for decades. This is the reason why he specializes in mommy makeover procedures in NJ. Through this series of treatments, Dr. Morin helps mothers of all ages return to their pre-baby bodies and improve their self-image at the same time.
Contact Dr. Morin today and book a consultation to learn more about mommy makeover procedures in New Jersey.
SCHEDULE A CONSULTATION
The Benefits of Getting a Makeover with EmSculpt
Mommy makeover procedures can vary depending on the goals that patients want to achieve. However, regardless of the treatments you opt for, complimenting your mommy makeover in NJ with EmSculpt is always a great idea.
This pain-free, no downtime body contouring procedure can be used to burn fat and promote the development of muscle mass in different parts of the body. Other benefits of EmSculpt include:
Non-surgical approach
Quick and easy treatment
Produces visible results within weeks
FDA-cleared magnetic energy device
Areas that Can Be Treated with Our Mommy Makeover Procedures
Some of the areas that Dr. Morin can treat during a mommy makeover in NJ include, but are not limited to:
Sagging tummy skin
Uneven or deflated breasts
Fat deposits
Facial wrinkles
Why Choose Dr. Morin for Your Mommy Makeover Procedure?
Dr. Morin is a board-certified plastic surgeon and leading cosmetic expert in NJ. Thanks to his specialty in reconstructive and cosmetic procedures, he understands the mechanical and aesthetic angles of all the procedures he performs, which allows him to deliver the best results for his patients.
Do you want to learn more about mommy makeovers in NJ? Contact Dr. Morin and book a consultation today.
Mommy Makeover FAQs
What is included in a mommy makeover?
Mommy makeover procedures a fully customizable depending on what you'd like to achieve. Some of the common treatments that are usually selected include:
How much does it cost to get a mommy makeover?
Because they can be changed depending on the goals of each patient, the cost of a mommy makeover in NJ can vary. To get an accurate estimate, the best option is to contact a board-certified plastic surgeon and book a consultation today.
How long does it take to recover from a mommy makeover?
There are multiple procedures that can be included in a mommy makeover, all of which have different recovery periods. Dr. Morin creates tailored aftercare plans and explains them to each patient in order to accelerate recovery as much as possible.
Do I need to lose weight before a mommy makeover?
Depending on the results you want to achieve, losing weight and making certain lifestyle changes can improve your chances of success.
How do you prepare for a mommy makeover?
Every patient is different, which means that you'll have to consult with a board-certified cosmetic specialist to determine the exact preparation steps you need to take. Dr. Morin assesses each patient and discusses preparation steps with each individual in order to improve the success odds of every operation.