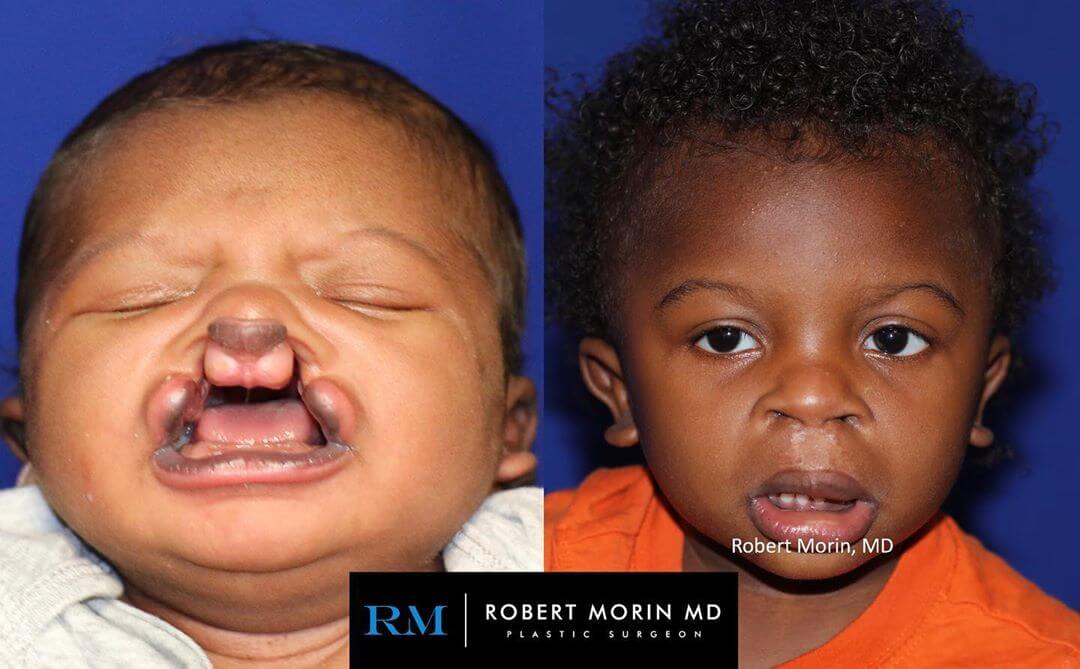 This young boy was born with a cleft lip and palate, a birth defect that affects one in 700 babies born each year. Cleft commonly occurs in children of Latino, Asian or Native American descent. The congenital defects happen when an infant's lip or mouth fail to form properly, this usually happens during early pregnancy. A baby can be born with a cleft lip, cleft palate or sometimes both.
If the tissue that composes the lip doesn't connect completely before birth, an opening forms in the upper lip. This opening may appear as a small slit or large opening that extends from the lip into the nose. The cleft may be on just one side, or both sides of the lip, rarely appearing in the middle.
Sometimes, children are born with both a cleft lip and palate. The roof of one's mouth is referred to as a "palate". When the roof of the mouth's tissue forms incorrectly, a cleft palate occurs. When babies are born with these congenital defects, they might have issues eating or talking, and can have frequent ear infections, oral health issues, and even hearing loss.
To close the lip and palate, Dr. Morin performs cleft palate surgery at his NJ office, usually before the baby turns a year old. With the proper treatment, most children born with clefts lead a healthy and happy life.
Written by Dr. Morin
Tuesday, July 9th, 2019